25th Annual
Polar Bear Dip!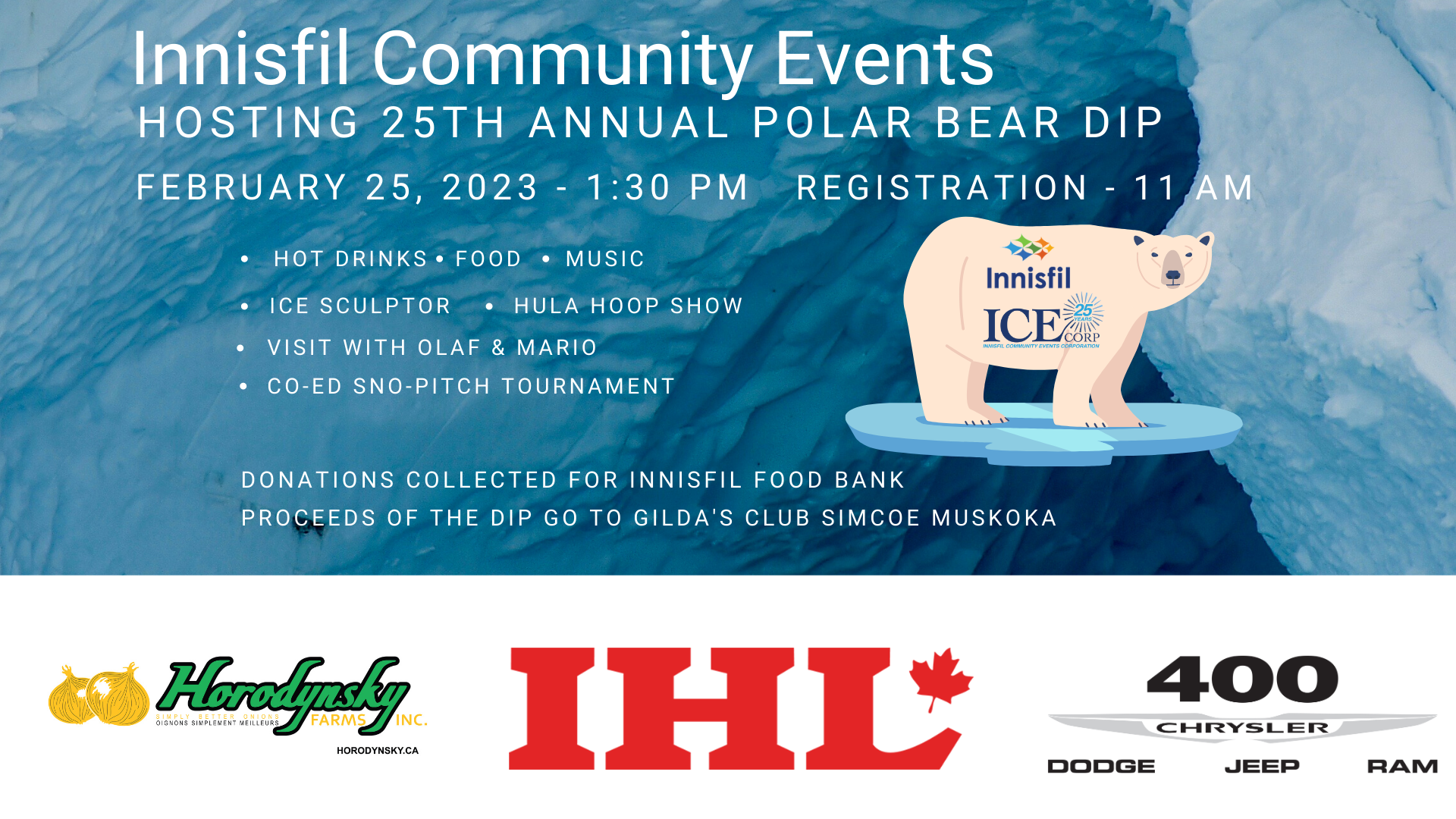 Saturday February 25th, 2023 @ 1.30 pm at Alcona Beach.
You must bring your registration and pledge form (which can be downloaded by clicking on the link below) and all money to the registration desk prior to your dip in the lake, registration desk opens at 11am. The fee is $25 per Polar Dip Jumper.
Polar Dippers are encouraged to dress up in costumes for their jump. Please remember this is a family friendly event and appropriate dress is required.
This year, proceeds from our polar bear dip will benefit Gilda's Club Simcoe Muskoka, a great resource for our residents.
For more information contact: info@icecorp.org
February 25th, 2023
Sno-PItch Tournament
Cost: $300.00 per team (payment due by Feb 18th)
Each team must have a minimum of 4 females to play.
Each game consists of 5 innings or 55 minutes.
Minimum of 3 games guaranteed
Start Time: 8:00 or 9:00 am ( depending on # of teams)
Location: Innisfil Beach Park
All money raised goes toward "The CIBC Run for a Cure"
So get your family/friends/neighbors together for a fun time and support a great cause.
To register your team please contact Paul Mills using the link below.
February 25th, 2023
Innisfil Beach Park
Registration @ 11 am - Dip @1:30 pm