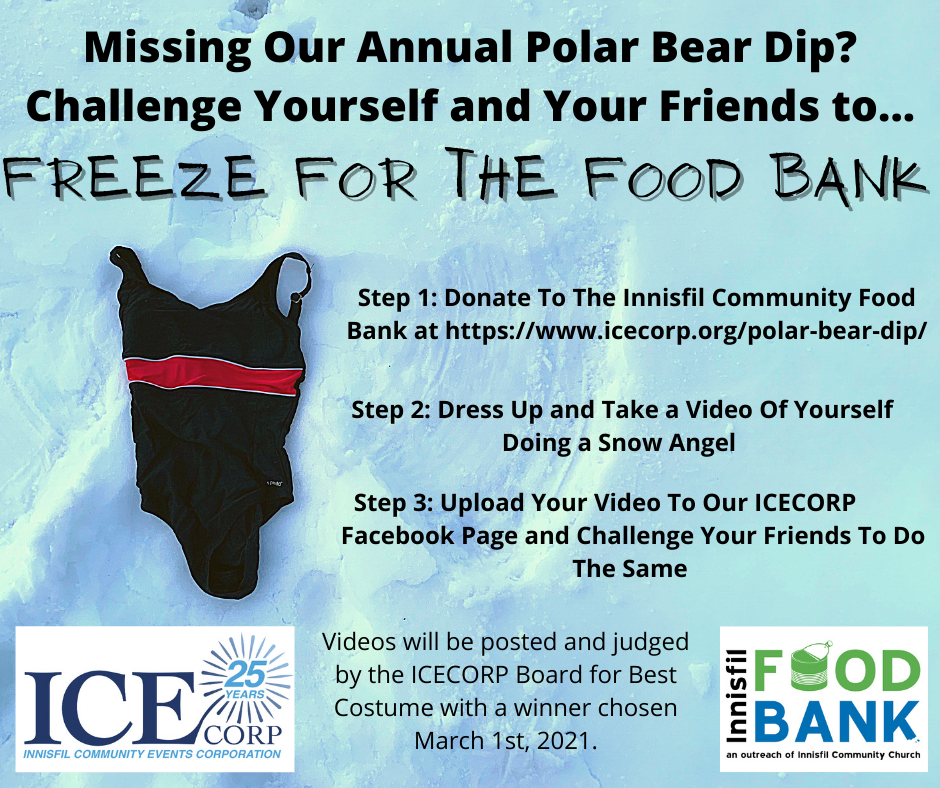 The Polar Bear Dip 2021: Freeze For The Food Bank 
Due to restrictions imposed by the current pandemic the annual Polar Bear Dip has been adapted to an online format where participants are encouraged to donate to the Innisfil Food Bank and then "jump" into a silly costume and record themselves making a snow angel.  
Videos should then be uploaded to the ICECORP Facebook Page where the videos will be reviewed and posted for residents to enjoy and challenge their friends and family to do the same.  
Donations for the food bank can be made at: innisfil.churchcenter.com/giving
Videos can be uploaded to the ICECORP Facebook Page at: www.facebook.com/Innisfilevents
The Challenge is on-going for the month of February where the best costume will then be judged by the ICECORP Board and a winner announced on March 1st. 
We thank everyone for their participation and look forward to returning to our traditional Polar Bear Dip format in 2022!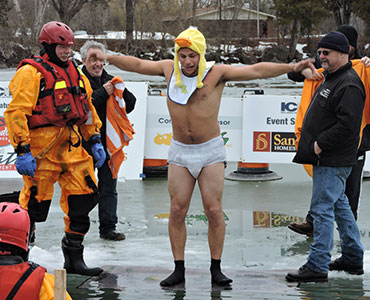 Saturday February 22nd, 2020 @ 1.30 pm at Alcona Beach.
You must bring your pledge form (can be downloaded by clicking on the link) and all money to the registration desk prior to your dip in the lake, registration desk opens at 12 noon. Minimum Pledge is $25 which will be your registration fee.
Pledges collected are distributed to worthy charitable causes supporting Innisfil. Selected charity as authorized by ICECorp Board of Directors and announced in media. Registration Package and Pledge Forms attached and can be download to bring to Polar Dip Event.
Polar Dippers are encouraged to dress up in costumes for their jump. Please remember this is a family friendly event and appropriate dress is required.
For more information contact: info@icecorp.org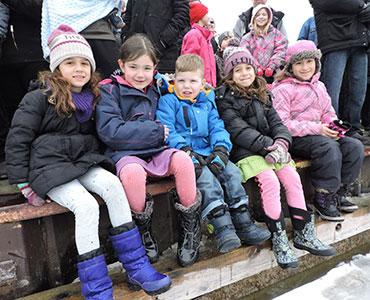 Competition Runs All
February!
February 22nd, 2020
Alcona Beach
1:30 pm - Innisfil Beach Park