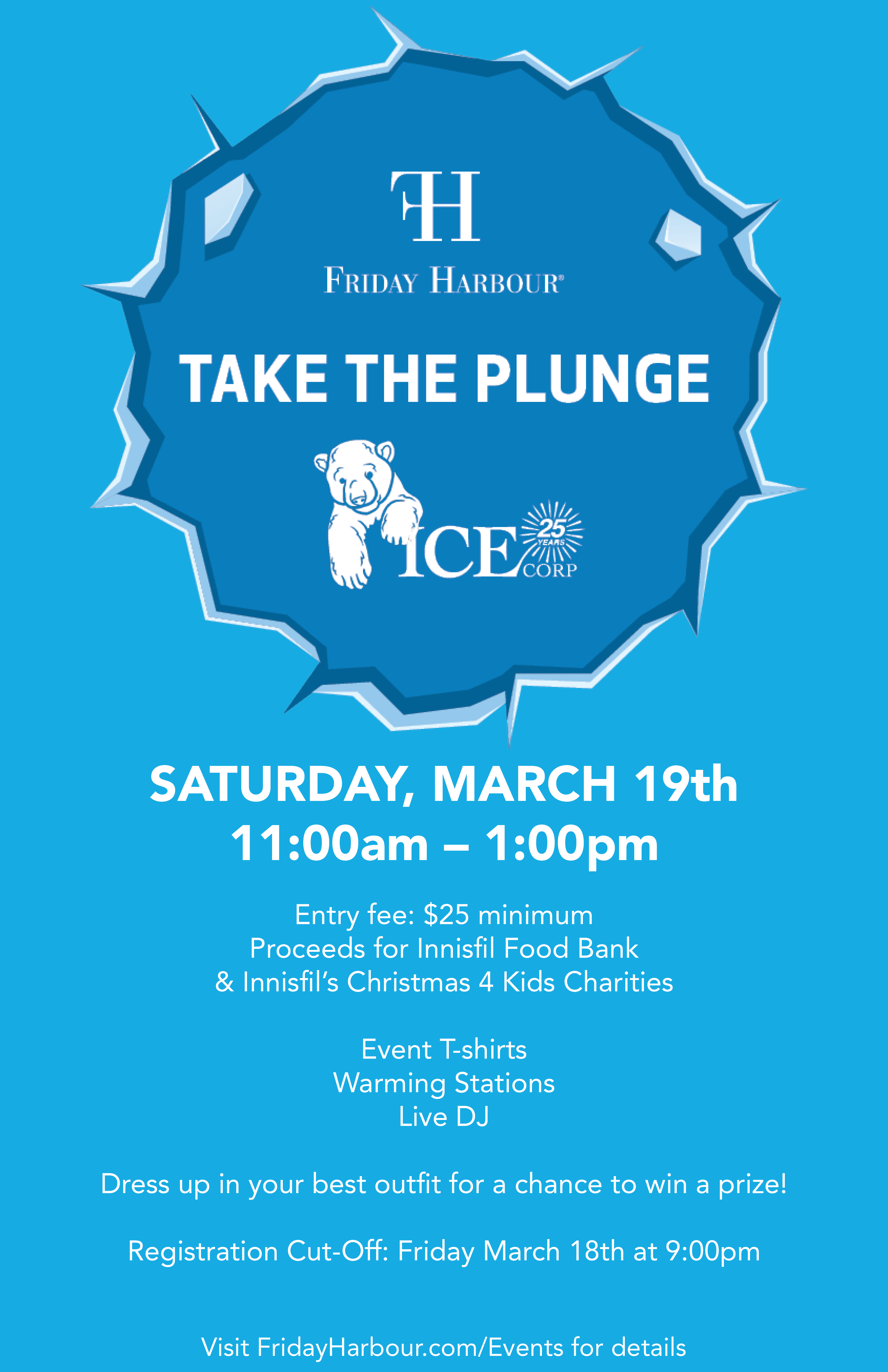 Friday Harbour in partnership with Innisfil Community Events is proud to host the 1st Take the Plunge at Friday Harbour on Saturday March 19, 2022 from 11:00am to 1:00pm.
All proceeds raised will be donated to both the Innisfil Food Bank & Innisfil's Christmas for Kids.
The $25 entry fee will be donated to the charities!
Spectators can donate non-perishable food items, clothing or other items to Innisfil Food Bank and Innisfil Christmas 4 Kids (All Year Long).
March 19, 2022
Friday Harbour
11:00am to 1:00pm - Friday Harbour
(@ the Harbour Master)